Join Our Let's Talk 2e Community
Julie Skolnick, M.A., J.D. and Founder of With Understanding Comes Calm, LLC brings you the Let's Talk 2e Community. This isn't your typical support group. Our "Parent Empowerment Groups" yield growth and change through a mix of education on critical topics for understanding the twice exceptional profile, and community-based camaraderie with a global group of like-minded and like-situated parents.
Your Let's Talk 2e Community includes:
Virtual Parent Empowerment Group
We know it's complex to parent gifted and twice exceptional children.
We also know, just like our kids, parents of 2e children have a hard time finding peers who 'get it.'
Wouldn't you love to sit down with a fellow parent who lives a similar life as you? 
The Let's Talk 2e Parent Empowerment Group brings together parents from all over the world for six awesome weeks where we:
Deeply dive into understanding the complexity of 2e
Connect over personal experiences – the good, the bad, the ugly
Provide and receive much needed support and fellowship
Committed to the idea that With Understanding Comes Calm, each six-week series includes Three 20-minute Live-Webinar Education Sessions led by Julie Skolnick, M.A., J.D., addressing specific issues that are typically challenging for parenting twice exceptional children.
Three 60-minute sessions are dedicated to building your community.
Parent Empowerment Groups meet via a unique Zoom room link. When you sign up, you will choose which time block works best for you. To keep the meetings as intimate and personal as possible space is limited. Sign up today to ensure your spot.
Each live-webinar education session includes a recording for community members. We always have time for questions and discussion following the education presentation.
Six-week block – TBA
Membership includes exclusive perks
We are excited to bring new understanding to you and your family and to provide strategies you can implement today.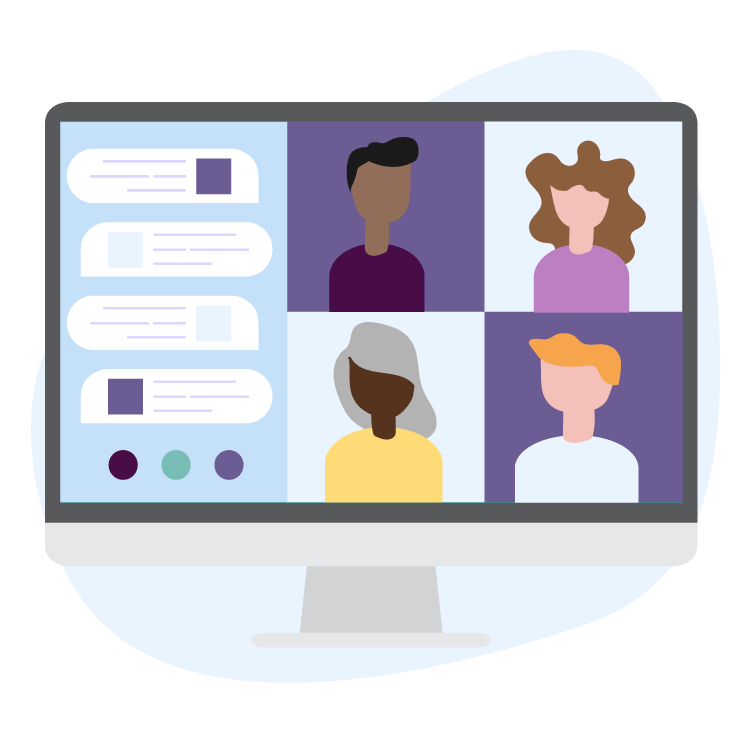 Membership Perks included with your Let's Talk 2e Community:
"I was so validated by hearing the experiences of other parents. I so often feel alone in my parenting journey and these sessions reminded me that there are others in the same boat."
"The combination of alternating weeks of webinar/speaker sessions then open discussion was really helpful for processing and internalizing what I learned!"
"It was so relieving to finally find support and education from people who actually "get" what it's like to be a 2e parent!!"
"I loved finding my community and learning from Julie each week. The name of the group is spot on. I do feel empowered and ready to be a strong advocate for my son."
"The content was superb and presented in a way that was easy to understand and relevant to my situation. I loved the use of scholarly terms so that when we (as parents) communicate to others about our child's unique needs, our dialogue will be received as researched rather than opinionated. The community portion was powerful, especially during this pandemic period in our socially distanced and isolated lives. For me, it was the first time meeting parents with similar concerns and experiences."
"I'm so thankful for Julie's wealth of knowledge, and the kindness and generosity of the community"
Register for the April-May Parent Empowerment Group Series today!
Join the WAITLIST below to get notified when we announce our next group.
We are excited to bring new understanding to you and your family and to provide strategies you can implement today.