Julie Skolnick, M.A., J.D., Founder of With Understanding Comes Calm, LLC, and author of Gifted & Distractible is excited to bring you The Haystack, a community for 2e Adults! 
If you are looking for a DEEPER UNDERSTANDING OF SELF, a way to make MEANINGFUL CONNECTIONS with others, and to learn TOOLS TO EMPOWER YOU, The Haystack Community is for you! 
The Haystack community for 2e Adults includes:
Hear Your Personal Invitation From Julie...
Ever feel like finding a friend who actually GETS YOU - when you don't have to mask - is like looking for a NEEDLE IN A HAYSTACK?
I get it! It's hard to drop your guard and say what you're thinking or share how you really feel, when you are thinking and feeling SO MUCH!
When you do find that person – another "needle" – you feel better in your brain and your body! You can't believe your fortune at being able to be your authentic you, that you are understood, appreciated, and even celebrated.
So…we've created The Haystack to gather 2e adult "needles." Each month members receive:
Week 1: Recorded expert addressing our monthly theme
Week 2:  Live Q&A and breakout room

discussion with fellow members 

(Meeting Time: Tuesdays at 2:00 – 3:00 PM ET)
Week 3: Articles and blogs addressing our monthly theme
Week 4: Live Q&A

and breakout room discussion with fellow members

 (Meeting Time: Tuesdays at 2:00 – 3:00 PM ET)
The Haystack is a safe space where all 2e needles are welcomed! So...what are you waiting for? MEET ME IN THE HAYSTACK!
Are you ready to thrive as your extraordinary self? Welcome to The Haystack, the ultimate membership community exclusively designed for 2e Adults like you! Here, it's not just a group; it's a close-knit fellowship of kindred spirits, a space where your uniqueness is celebrated and empowered.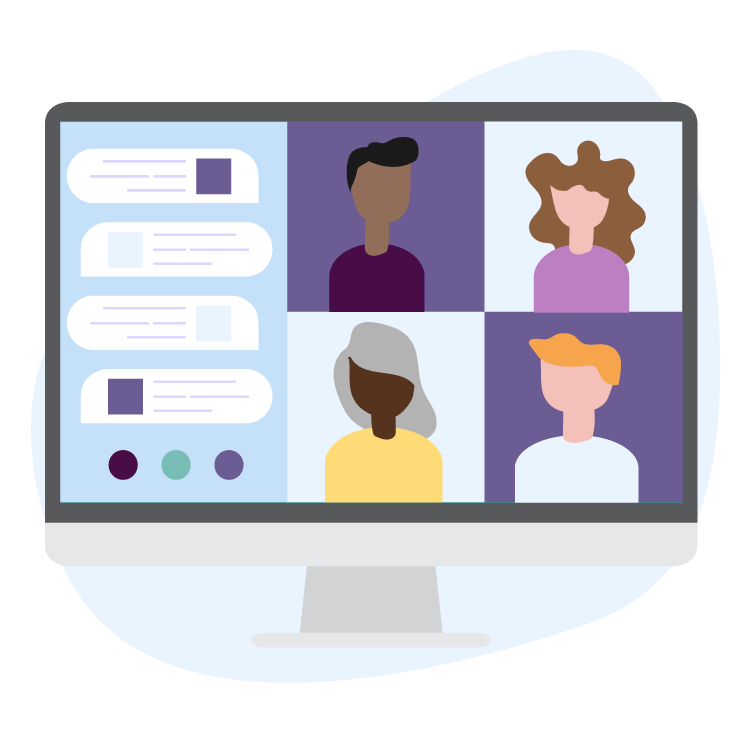 What The Haystack Community Offers:
True friends are hard to come by – peers don't get you or they make you feel like you're out of sync.

Intimate relationships are way too complicated and it feels like it's more work than it's worth.

People tell you you're too much: too sensitive, too fast, too slow, too perfectionistic, too emotional, too much.

You wish your work/retirement was more meaningful, but you find yourself in a negative feedback loop.

It's hard to meet yours and others' expectations – you feel like you're always trying to catch up.

People spend too much time focusing on challenges – they don't seem to value your strengths and passions.
In The Haystack you'll:
Find people who care about the things you care about.
Learn why some things are hard and others a breeze.
Gain perspective – on yourself, and others.
Spend time interacting – UNMASKED.
Share your strengths and passions with others who appreciate YOU. 
The 2e Vault: (Additional Membership Perks)
Frequently Asked Questions (FAQ):
"I'm so thankful for Julie's knowledge, and the kindness and generosity of the community."
"The combination of alternating weeks of webinar/speaker sessions then open discussion was really helpful for processing and internalizing what I learned."
"So glad to have made the decision to join. I get so much out of my time with you. This is your superpower."
"For one hour, I didn't have to constantly explain myself to anyone."
"Thank you so much for the group today! I finally felt like I belonged somewhere!"
"I'm so thankful for Julie's wealth of knowledge, and the kindness and generosity of the community"
Meet Me In The Haystack - $47/mo
Registration is officially open NOW until December 12th. Grab your spot!
Join the WAITLIST below to subscribe to the newsletter and get notified in November when we open registration for The Haystack.